Friday, April 29, 2022
Session 1 – Presentation of the Centro de Cultura Digital (CCD) of Mexico City.
Introduction to the e-literature platform and presentation of some of the most relevant works. Creators are invited to exhibit their works on our platform and networks.
Presented by :
Bio Ximena Atristain López (1978) is an editor and translator who graduated from the College of English Literature at UNAM. Since 2014, she has been working as an editor at the Centro de Cultura Digital de Mexico, and is currently in charge of the editorial coordination of the Center's editorial collections as well as Revista… +++ Ximena Atristain López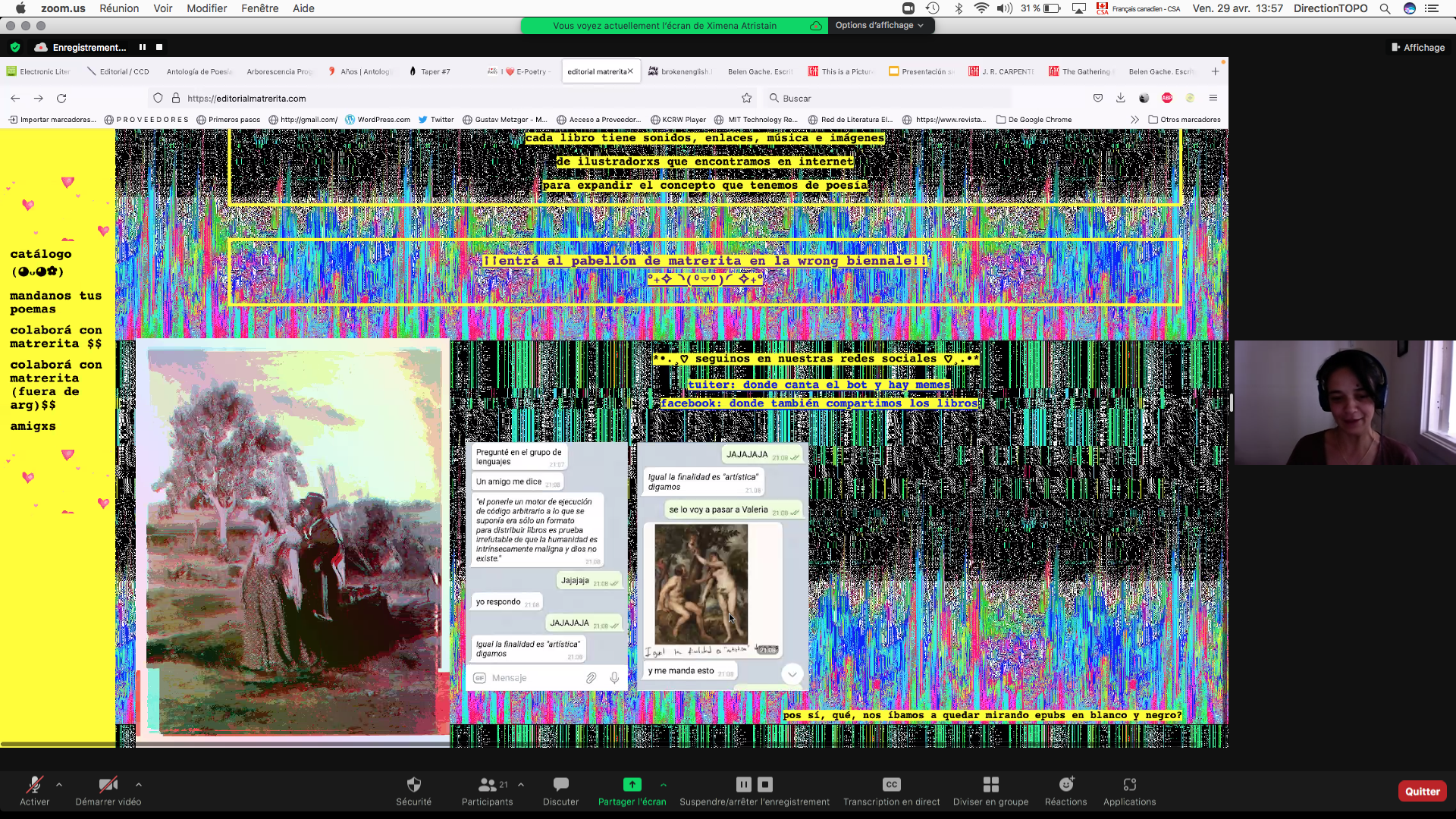 Session 2 – Laboratoire NT2
Overview of the main figures of digital literary art in Quebec and, more specifically, in Canada and North America. As a representative of Laboratoire NT2, she will also talk about research and creation initiatives in the field.
Presented by :
Bio Alexandra L Martin (she/her) is a digital literary arts PhD and researcher living and working in the unceded territory of Tiohtià:ke. Since 2019, she has been working at the NT2 laboratory at the University of Quebec in Montreal, where she also collaborates as a curator, notably on the exhibition "S'éclipser | Phases of Resilience"… +++ Alexandra L Martin